Working at Wesgroup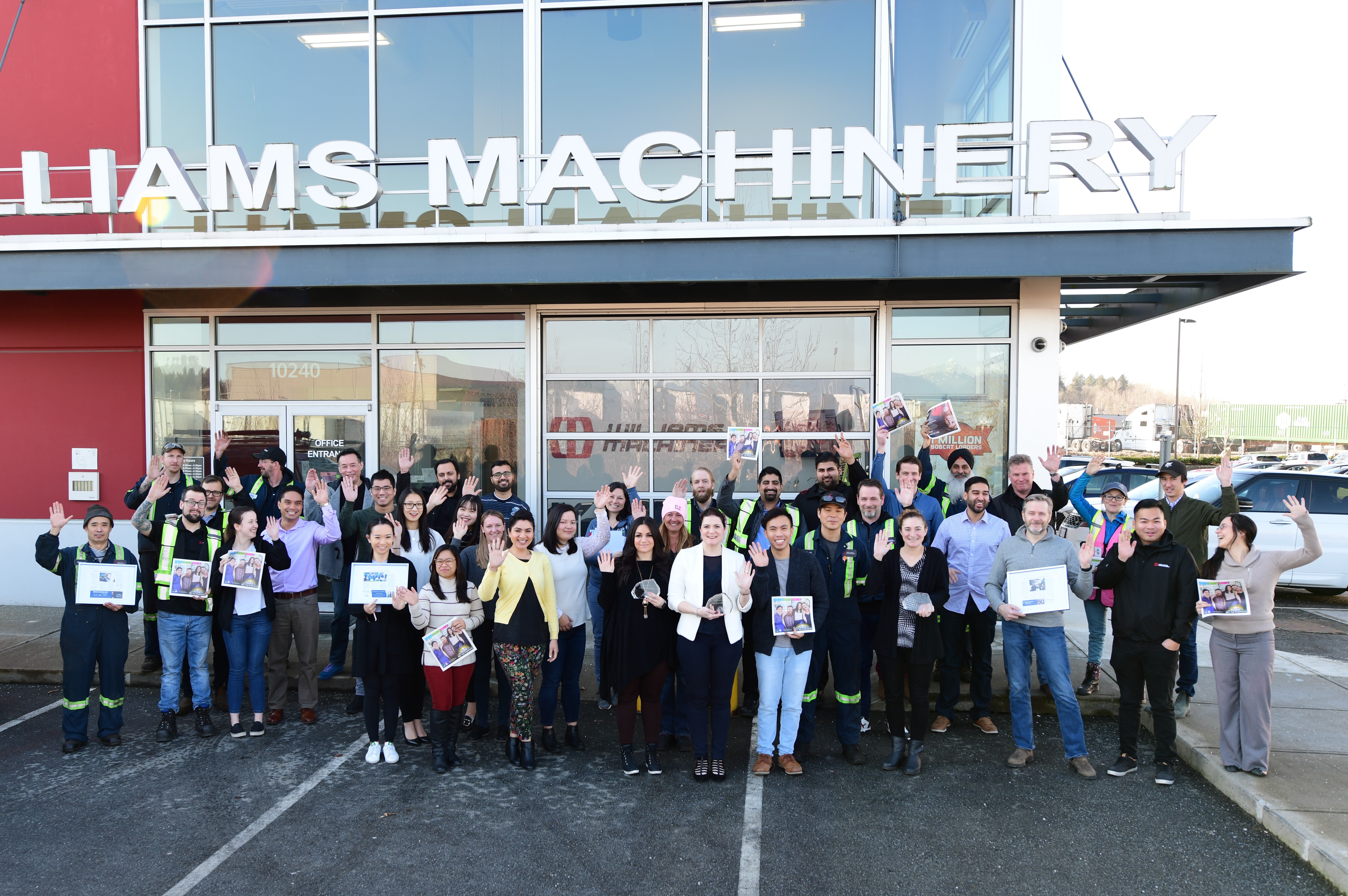 Working at Wesgroup
At Wesgroup Equipment, we have been selling, renting, and fixing equipment for more than 100 years. We also train people in all corners of British Columbia on how to operate machinery safely and effectively. From forklifts to skid steers, excavators, loaders and dump trucks, Wesgroup Equipment's Family of Companies services industries such as warehousing, milling, construction, forestry, recycling and more with their equipment needs.
Working with a dealer network that includes Williams Machinery, Westerra Equipment and Vermeer British Columbia, Wesgroup Equipment has 8 locations across British Columbia to service every corner of the province. Wesgroup Equipment is proudly a Gold Certified Canada's Best Managed Company, and one of BC's Top Employers.
Our people are at the core of what we do. Having the right people on our team and treating them well is the start of a strong culture, an excellent customer experience and ultimately a thriving business. We take the time to hire the right people, train them, coach them, and reward them for their successes.  This philosophy resonates in our Breakthrough, Purpose and Core Values, all a part of our one-page strategic plan.
We like to think of our team as "People Focussed Problem Solvers". This frame of mind allows us to focus on the customer's needs and find solutions to their problems and business challenges. Our One-Page Strategic Plan outlines our internal guidelines and expectations in achieving this goal.
Our Purpose is how we set ourselves apart. We will thrive as a business by achieving our Purpose which is to "Provide an Exceptional Customer Experience". In many cases that means ensuring our customer have the right equipment and that it is up and running. That's why our breakthrough is to "Keep you up and running, your success is our success".
Our people, and how we operate our business are built on a foundation of core values. These Values are what we look for in our people and are the standards that we hold ourselves to every day. We hold our daily activities and long-term objectives to the test of living up to our 5 core values.
Build Trust – Build trust with each other.
Be a Team Player – Commit to working together to win.
Be Customer Focussed – "Wow" customers so they become raving fans.
Support Community – Care for our people, our community & the planet.
Deliver Results – Know what you need to do and get it done.
If you relate with our core values and are passionate about providing an exceptional customer experience in everything that you do, we want you to join our team. From heavy duty mechanics to service advisers, marketing experts, account managers and accountants, we are looking for people like you to join our high performing team.