Creating an Award-Winning Company Culture
March 5, 2020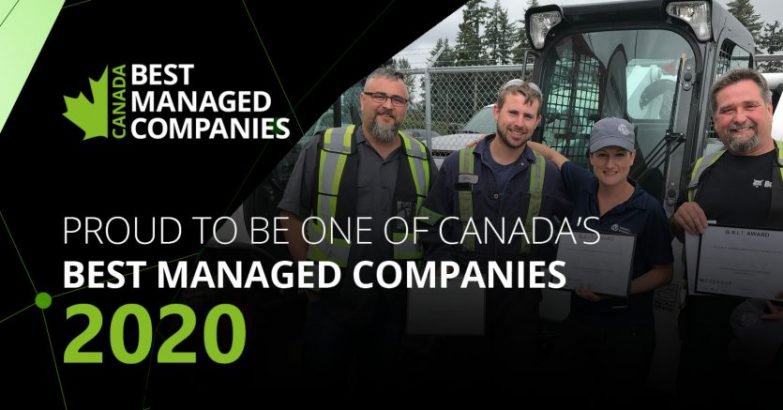 When planning a career move, company culture is often one of the top criteria that people look for during a job hunt. At Wesgroup Equipment, we are proud of our company culture. Our culture is friendly, supportive and celebrates the successes of both our employees and company.
We have 5 core values that guide our actions and help us build our company culture. These values inspire the work that we do and help us provide an exceptional experience within our teams, to our customers and fellow businesses.
Build Trust
Be a Team Player
Be Customer-Focused
Support Community
Deliver Results
And employees who live our values don't go unnoticed. Through awards programs and weekly company "shout outs", we make sure to recognize employees who regularly demonstrate our values in the workplace.
Our Social Committee and Health & Wellness Committee host company events throughout the year. From barbecues, luncheons, and fitness challenges, we want to give our employees the opportunity to step away from their desks, interact with their team members and celebrate being a great place to work.
Our commitment to our people and culture has helped us become an award-winning company. It is also a reason we were selected as one of Canada's Best Managed Companies in 2019, and are proud be among the many winners who have retained the status for 2020!
A full list of Canada's Best Managed Companies for 2020 is available on bestmanagedcompanies.ca.
Join our team and experience our company culture! See our careers page to find the right opportunity for you.

---
About Wesgroup Equipment  Wesgroup Equipment is a full-service construction equipment and material handling distributor operating in British Columbia. Proud of our BC heritage, we have chosen Surrey, BC as our head office, but we cover the entire province operating out of 7 different locations throughout BC. Wesgroup Equipment and our Family of Companies is made up of: Williams Machinery, Westerra Equipment and Vermeer BC. With our strong footprint and great range of products we are committed to becoming a leader in the industry by growing a culture that exemplifies service and prioritizes relationships over transactions.
About Canada's Best Managed Companies  Canada's Best Managed Companies continues to be the mark of excellence for Canadian-owned and managed companies with revenues over $15 million. Every year since the launch of the program in 1993, hundreds of entrepreneurial companies have competed for this designation in a rigorous and independent process that evaluates their management skills and practices. The awards are granted on four levels: 1) Canada's Best Managed Companies new winner (one of the new winners selected each year); 2) Canada's Best Managed Companies winner (award recipients that have re-applied and successfully retained their Best Managed designation for two additional years, subject to annual operational and financial review); 3) Gold Standard winner (after three consecutive years of maintaining their Best Managed status, these winners have demonstrated their commitment to the program and successfully retained their award for 4-6 consecutive years); 4) Platinum Club member (winners that have maintained their Best Managed status for seven years or more). Program sponsors are Deloitte, CIBC, Canadian Business, Smith School of Business, TMX Group and MacKay CEO Forums. For further information, visit www.bestmanagedcompanies.ca.