#Jeanup on May 2nd for Jean's Day 2019
April 11, 2019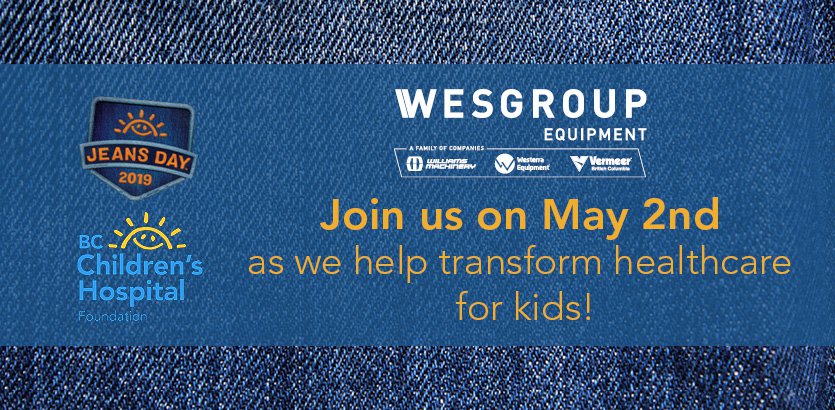 Wesgroup Equipment and our Family of Companies are coming together on May 2, 2019 to support children's healthcare for Jean's Day 2019.
Jean's Day supports BC Children's Hospital and their quest to transform healthcare for kids. When you donate, you help fund the ongoing treatment and research of childhood diseases, illnesses and injuries. Every dollar donated opens up a world of possibilities for children in care and their families across the province.
We're fundraising through the sale of pins for $20, buttons for $5 and $2 pledge cards. Proceeds from all sales go to the BC Children's Hospital Foundation. Visit any of our Williams Machinery or Westerra Equipment branches across BC to donate.
Throw on a pair of jeans on May 2nd and show your support!