Severe Weather Causes Major Damages to Vermeer Corporation
July 19, 2018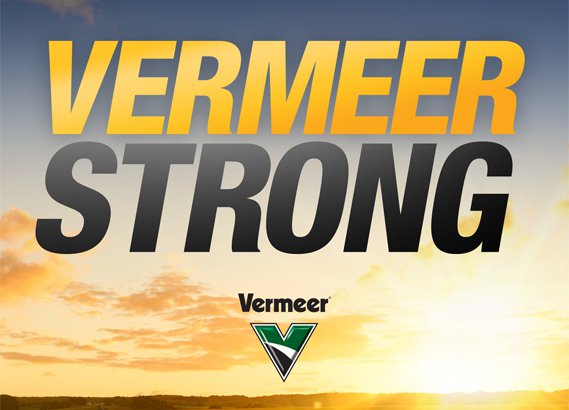 July 19, 2018 – 8:30 p.m. statement –
This afternoon, severe weather hit Vermeer Corporation around 4 p.m. In addition to our team members who were working at that time, over 400 dealers and customers were onsite for the 2018 Customer Conference.
Upon being notified of severe weather, we worked to quickly activate our emergency response system. The emergency alarms in all buildings sounded and team members, dealers and customers were directed to tornado shelters in all facilities on the Vermeer campus.
Our efforts, along with emergency services, have been focused on ensuring those on our property during the weather event were safe and cared for. Injuries were treated both here and at Pella Regional Health Center. It is our understanding that those treated have been released.
The process to account for our more than 2,700 Pella-based team members is underway. All dealers and customers visiting have been accounted for.
The care of our team is our top priority and support resources are available. Vermeer chaplains are on-call through the Vermeer main line (641.628.3141) for any post-event care needed.
There is significant structural damage and personal property damage across the Vermeer campus. An initial assessment follows:
Our corporate office, Plant 1, Plant 2, Plant 3, Parts Distribution Center, Global Pavilion, Lely and Yellow Iron Academy Learning Center appear to have zero to minor damage.
Plant 4, Plant 7 and our Advanced Systems/Testing facility will need a structural assessment before we can determine the impact of the damage and the ability to continue operations.
Plant 5 and Plant 6 both have significant structural damage that we believe, at this time, will limit our ability to continue operations.
Our waste management facility is a complete loss.
We appreciate the quick outreach of the community. Unless notified, we ask team members, dealers, customers and community members to refrain from visiting the campus until further notice. Operations for 3rd shift have been canceled for the night of Thursday, July 19. All operations, both office and production, have been closed for Friday, July 20.
We will continue to provide updates as they are available.