Update from Vermeer Corporation
July 27, 2018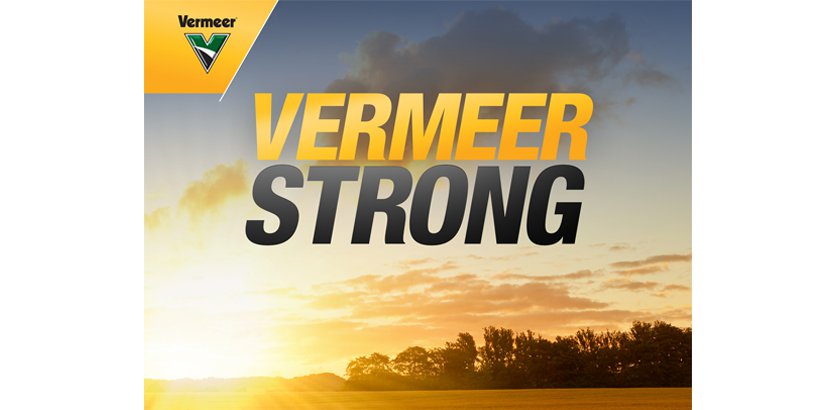 July 26, 2018 -
On Thursday, July 19, an EF3 tornado hit the Vermeer Corporation headquarters in Pella, Iowa. While there was significant damage to some areas of campus, several buildings sustained zero to little damage and were back in operation on Monday, July 23. Most importantly, only minor injuries were sustained and those injured were released from medical care by Thursday evening.
The team in Pella is actively making plans to bring the production lines in the affected facilities back to full-operation. We are proud to be part of the Vermeer dealer family and have been working in close coordination with the factory and our fellow dealers to keep our customers like you a top priority. If you have any questions or concerns, we are here to answer those as best we can and ensure you get the support you need. Together, we are all Vermeer Strong.
The Parts Center is back in full operation this week, and Vermeer has reassigned team members from other areas to help the team keep up with orders. Order fulfillment rates continue to be at high levels as we work closely with the factory to do everything we can to keep our customers and their equipment productive. While the Parts Distribution Center received no damage, some inventory and the facilities where Vermeer manufactures parts were more severely impacted. They are assessing the availability of those parts on a daily basis and are actively working with suppliers and others on the Vermeer Mile to minimize the customer impact of these challenges. We are making every effort to communicate with our customers to be sure you have what you need and know what to expect as Vermeer continues its rebuilding efforts.