We Support Pink Shirt Day on February 26
February 24, 2020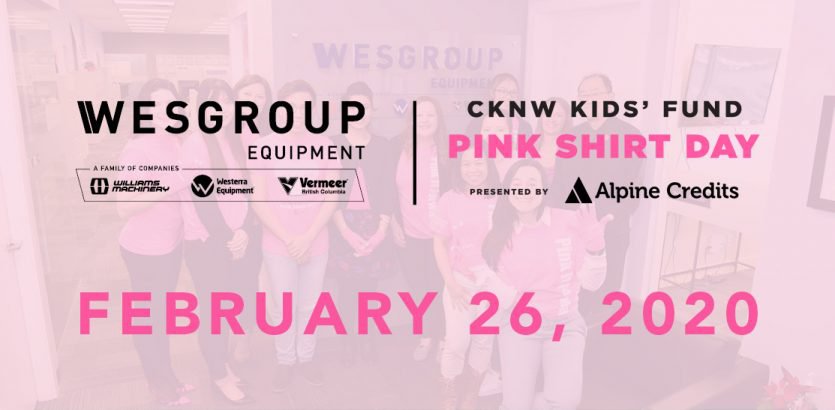 Join us on February 26th, as we raise donations for this year's CKNW Kids' Fund Pink Shirt Day.
Pink Shirt Day supports anti-bullying programs and raises awareness for the impact bullying can have in our lives. 
The theme of this year's campaign is "Lift Each Other Up" through words and acts of kindness. When we embrace our differences and lift each other up, we see what unites us as people.
We're fundraising by selling custom toques, bracelets, and pledge cards, at our Williams Machinery and Westerra Equipment dealerships. Your donations fund programs that help build children's self-esteem, and give them the tools to treat others with compassion and kindness.
Find the dealership closest to you to donate.
Williams Machinery
Inspire others to join the cause by taking a selfie with your purchase and tagging us on social media. For every selfie shared, we'll donate $5 to the CKNW Kids' Fund. 
Follow us on social media to see how we're lifting each other up and supporting the cause this Pink Shirt Day!
Wesgroup Equipment

Williams Machinery
 
To learn more about this year's campaign, visit PinkShirtDay.ca.