Wesgroup Equipment and it's Family of Companies Exhibiting at COFI 2019 Convention
March 20, 2019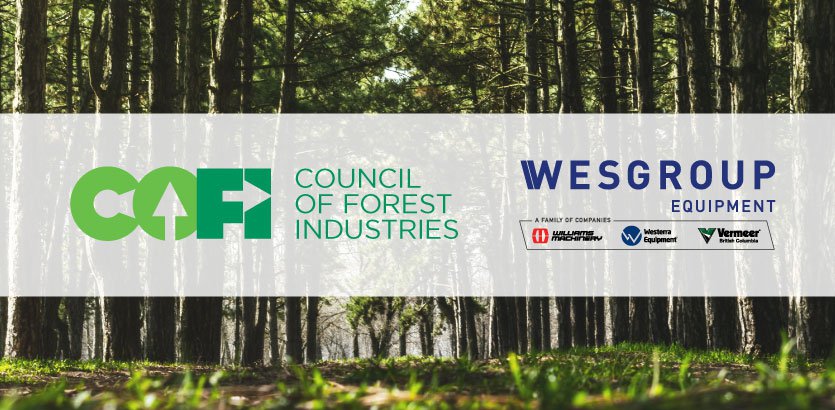 Wesgroup Equipment and its Family of Companies are a proud sponsor and exhibitor at the Council of Forest Industries (COFI) Annual Convention, taking place at the JW Marriott Parq Vancouver, from April 3-5, 2019.
This year, we are excited to sponsor the Exhibitor Hospitality Reception, taking place on Thursday, April 4th on the trade show floor.
Check out the largest gathering of the forest sector in Western Canada. Engage with industry professionals from continental North America and overseas, as well as local, provincial, federal government officials and First Nations leaders.
Stop by Booth #39, and meet our representatives from Williams Machinery, Westerra Equipment, and Vermeer BC! 
Location: JW Marriott Parq Vancouver 39 Smithe St Vancouver, BC, V6B 0R3
Event Information: Wednesday, April 3rd to Friday, April 5th, 2019
Learn more about the 2019 COFI Convention.