Wesgroup Equipment Cultivating a Golden Company Culture
May 5, 2021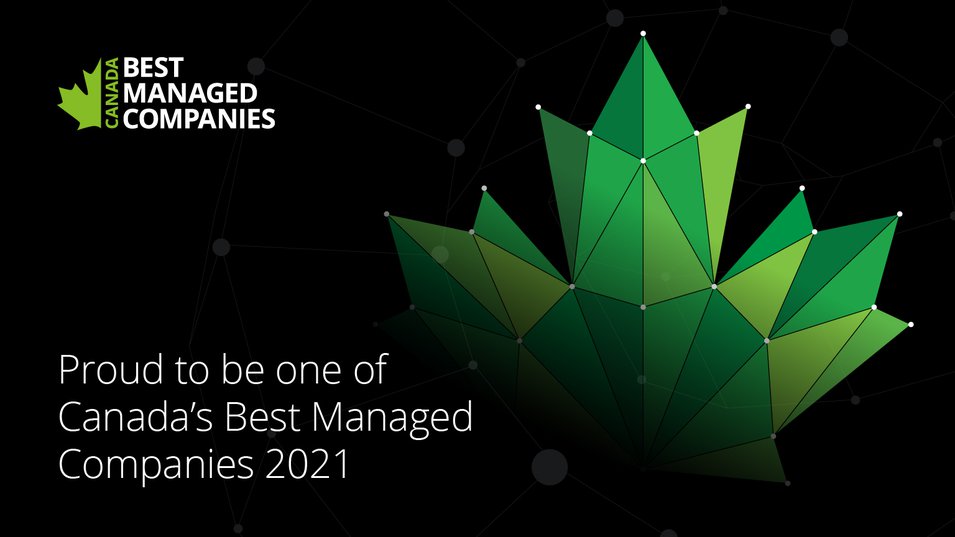 We Hit Gold! Wesgroup Equipment, and our family of companies, were named one of Canada's Best Managed companies for the fourth year in a row.
Wesgroup Equipment has received a Gold Standard Designation for Canada's Best Managed companies 2021. The Gold Standard Designation is only awarded to companies consistently performing among the best of Canada's Best Managed award winners. Only after 3 successive awards can an organization be eligible for this prestigious accolade. Winners are held to a higher standard in order to qualify for the Gold Standard Designation.
At Wesgroup Equipment, people are our priority, and therefore we strive to be a great place to work. A key factor to our consecutive wins is our supportive and friendly company culture. This is made possible due to our commitment to acting on five core values:
Build Trust
Be a Team Player
Be Customer Focused
Support Community
Deliver Results
Employees who live out these values are recognized with company awards and weekly "shout outs" to spotlight great work.
A Supportive Culture
Our managers work closely with employees to build trust and transparency. In our 2020 employee satisfaction survey, 88% said, "my manager trusts me" and 87% said, "I trust my manager". This mutual trust promotes a positive work atmosphere and gives our people confidence to do their best work.
From this trust, we can hold each person accountable to their responsibilities. Our teams willingly rely on each other in order to achieve company goals together. 87% of employees said, "my manager ensures I understand what I am expected to do" and 87% said, "my manager ensures I understand how my work contributes to the company's overall strategy".
Knowing what they are expected to do, and how it will impact company goals is one thing. But adding in our sense of community, trust, and accountability, and you get a golden team.
A Friendly Culture
85% of employees said, "I am proud to work for my company". This can be attributed to many factors, but a key contribution is our sense of community. Our Social Committee and Health & Wellness committee work hard to host company-wide events throughout the year. Previously, we hosted staff barbecues, luncheons, and fitness challenges. But as the world has gone remote, we also adapted by taking things online. Hosting virtual parties and game nights helped maintain our relationships while at a safe distance.
Our dedication to our people and strengthening our culture has led us to become an award-winning company. And for these same reasons, we were selected again as one of Canada's Best Managed Companies in 2021.
View a full list of Canada's Best Managed Companies for 2021 at www.bestmanagedcompanies.ca.
See our current career opportunities and join our inclusive team.
---
About Wesgroup Equipment 
Wesgroup Equipment is a full-service construction equipment and material handling distributor operating in British Columbia. Proud of our BC heritage, we have chosen Surrey, BC as our head office, but we cover the entire province operating out of 8 different locations throughout BC. Wesgroup Equipment and our Family of Companies is made up of Williams Machinery, Westerra Equipment, and Vermeer BC. With our strong footprint and great range of products we are committed to becoming a leader in the industry by growing a culture that exemplifies service and prioritizes relationships over transactions.
About Canada's Best Managed Companies 
Established in 1993, Canada's Best Managed Companies is the country's leading business awards program, recognizing excellence in Canadian owned and managed companies with revenues over $25 million.
Every year, hundreds of entrepreneurial companies compete for this designation in a rigorous and independent process that evaluates the caliber of their management abilities and practices.
What makes the Canada's Best Managed Companies program unique?
Focuses on Canadian owned and managed companies
Recognizes overall business performance and sustained growth
Recognizes the efforts of the entire organization
Measures more than financial performance