Wesgroup Equipment Named a BC Top Employer for 2018
February 22, 2018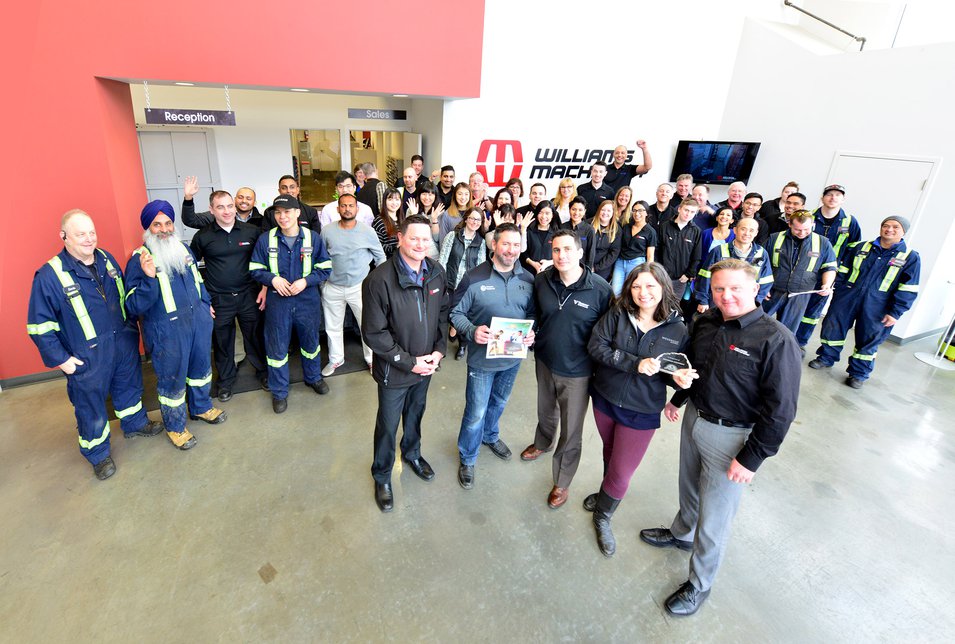 February 22, 2018, Surrey, BC - Wesgroup Equipment and our Family of Companies are thrilled to be recognized as one of BC's Top Employers for 2018.
"This has been several years in the making and could not have been possible without the hard work and dedication of our team," said Dhar Dhaliwal, CEO. "We are committed to making Wesgroup Equipment, Williams Machinery and Westerra Equipment a great place to work and are pleased to be named a BC Top Employer in recognition of our efforts."
Wesgroup Equipment is featured in the Vancouver Sun's 2018 BC's Top Employers special edition along with the other winners. Detailed reasons for selection with additional stories and photos were also released this morning and are accessible via the competition homepage.
About Wesgroup Equipment
Wesgroup Equipment is a full-service construction equipment and material handling distributor operating in British Columbia. Proud of our BC heritage, we have chosen Surrey, BC as our head office, but we cover the entire province operating out of 7 different locations throughout BC. Wesgroup Equipment and our Family of Companies is made up of: Williams Machinery, Westerra Equipment and Vermeer BC.  With our strong footprint and great range of products we are committed to becoming a leader in the industry by growing a culture that exemplifies service and prioritizes relationships over transactions.
About BC Top Employer
Now in its 13th year, BC's Top Employers is a special designation that recognizes the British Columbia employers that lead their industries in offering exceptional places to work. Employers throughout British Columbia were evaluated by the editors at Canada's Top 100 Employers using the same criteria as the national competition: (1) Physical Workplace; (2) Work Atmosphere & Social; (3) Health, Financial & Family Benefits; (4) Vacation & Time Off; (5) Employee Communications; (6) Performance Management; (7) Training & Skills Development; and (8) Community Involvement. Employers are compared to other organizations in their field to determine which offer the most progressive and forward-thinking programs. The annual competition is open to any employer with its head office in British Columbia; employers of any size may apply, whether private or public sector.
Media Contact: Kathy Fowler, Marketing & Communications Manager 604.930.3390 kfowler@wesgroupequipment.com