Wesgroup Equipment Student Lounge Unveiled at BCIT Annacis Island Campus
October 4, 2019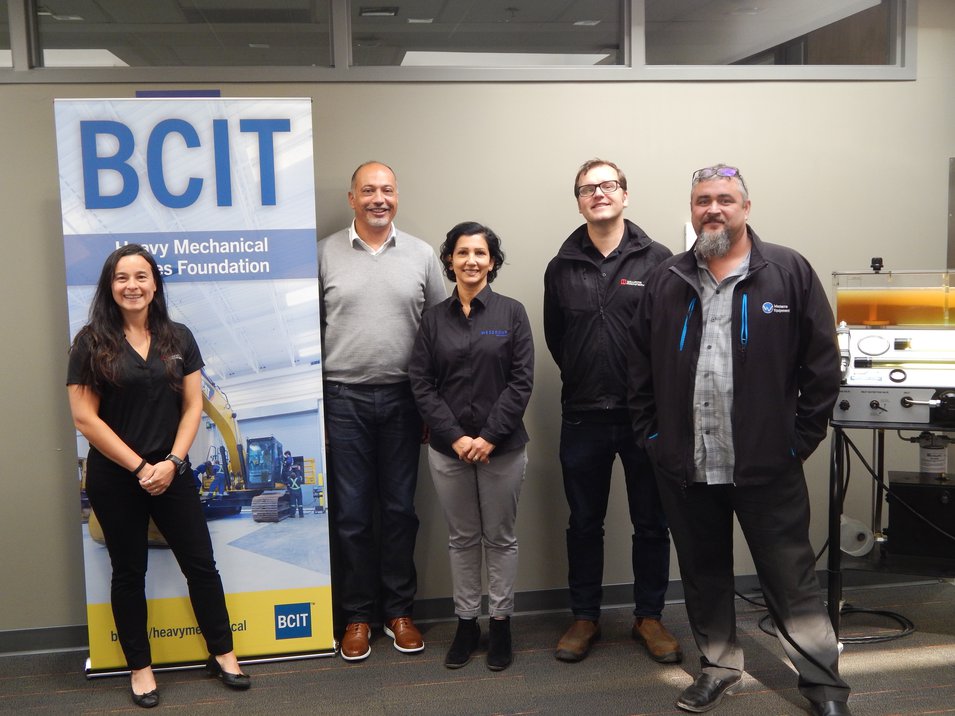 October 3, 2019 - Wesgroup Equipment and its Family of companies were recognized for their generous support for BCIT and its students, at the unveiling of their student lounge at the Motive Power of Excellence building on Annacis Island.
Wesgroup Equipment has partnered with the BCIT Foundation to support students entering into heavy mechanical trades, sales and marketing with a multi-year $50,000 sponsorship.
"This sponsorship not only allows us to share information on our industry with educators to keep course content relevant, but also to 'walk our talk' of values and vision to Support our Communities by creating opportunities for future talent to join our team," says Dhar Dhaliwal.
Dhar Dhaliwal, CEO, Wesgroup Equipment, and Kuldip Taggar, VP of Talent, Wesgroup Equipment, were on hand to present the sponsorship cheque to Steve Perry, Associate Dean, BCIT Motive Power, and Kimberly Harmsen, Associate Director, Annual Giving & Stewardship, BCIT Foundation.