Wesgroup Equipment is Supporting Coats for Kids
October 30, 2018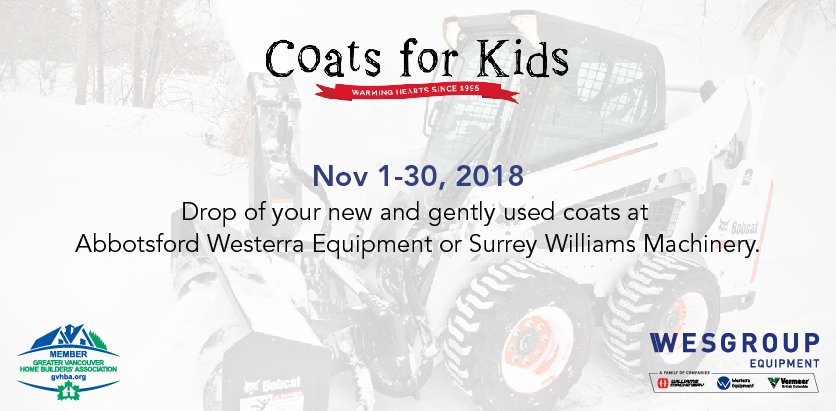 We're collecting Coats for Kids and Donations in support of the Lower Mainland Christmas Bureau & Surrey Christmas Bureau from November 1 to 30.
Our doors are open at our Abbotsford location from 8 AM to 5 PM and our Surrey location from 8:30 AM to 4:30 PM, accepting donations of new and gently used child & youth sized winter items like coats, scarves, boots, and more.
Westerra Equipment
31260 South Fraser Way Abbotsford, BC V2T 6L5
1-888-713-4748
Williams Machinery
10240 Grace Road Surrey, BC V3V 3V6
1-888-712-4748
For a complete list of drop-off locations, visit gvhba.org/coatsforkids.
GVHBACoats4Kids @GVHBA