Wesgroup Equipment Supports Education in Trades, Sales and Marketing
March 11, 2019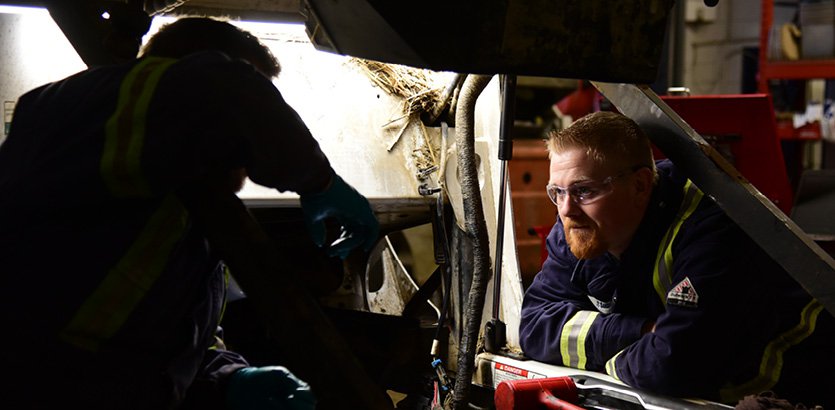 Wesgroup Equipment has partnered with BCIT to support students entering into its trades, sales and marketing programs with a multi-year, $50,000 sponsorship. The donation will go towards bursaries and scholarships for students both entering and graduating from the "Heavy Mechanical Trades Foundation" and "Professional Sales – Marketing" programs.
A portion of the sponsorship will go directly to BCIT's Women in Technology Fund (WITF) to support and encourage women pursuing a career in trades. The WITF provides fund matching to a BCIT program that is underrepresented by women, and offers financial support to a female student entering the designated program. Along with Wesgroup's contribution to the fund, BCIT will allocate a further $2000 to be awarded annually to an eligible female candidate, with first preference going to a student of the Heavy Mechanical Trades Foundation.
"Wesgroup's generous donation and continued support speaks to the company's commitment to cultivating British Columbia's next generation of leaders," says Jackie Jacob, executive director, BCIT Foundation. "And BCIT's Women in Technology Fund's additional contribution is a great example of how the institute works closely with our industry partners to support the recruitment of women pursuing a career in trades."
Read BCIT's announcement on the sponsorship.
About Wesgroup Equipment
Wesgroup Equipment sells, rents and service compact, heavy and material handling equipment. Wesgroup Equipment and our Family of Companies is made up of: Williams Machinery, Westerra Equipment and Vermeer BC. With our strong footprint of 8 locations throughout BC and great range of products we are committed to becoming a great service organization through a values-based culture that exemplifies service and prioritizes relationships over transactions.
Media Contact: Kathy Fowler, Marketing and Communications Manager kfowler@wesgroupequipment.com 604.930.3390