Wesgroup Equipment's Family of Companies Exhibiting at COFI 2018 Convention
March 13, 2018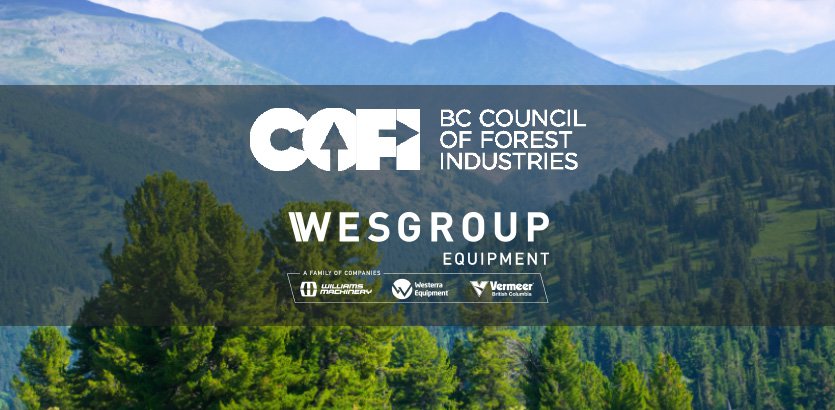 Wesgroup Equipment and its Family of Companies are a proud sponsor of and an exhibitor at the Council of Forest Industries (COFI) Annual Convention, taking place at the Prince George Civic Centre, from April 4-6, 2018.
Stop by Booth #32, and meet our representatives from Williams Machinery, Westerra Equipment, and Vermeer BC!
Location: Prince George Civic Centre 808 Canada Games Way Prince George, BC V2L 5L1
Event Information: Wednesday, April 4th to Friday, April 6th, 2018
With the industry in a significant period of change and development, the convention program will cover all the critical topics to the industry, including innovation, trade, international markets, climate change and sustainability, and land-based issues and opportunities.
For more details about COFI 2018, visit https://www.cofi.org/convention/2018-convention/