Williams Machinery named a Diamond Award Dealer
July 27, 2018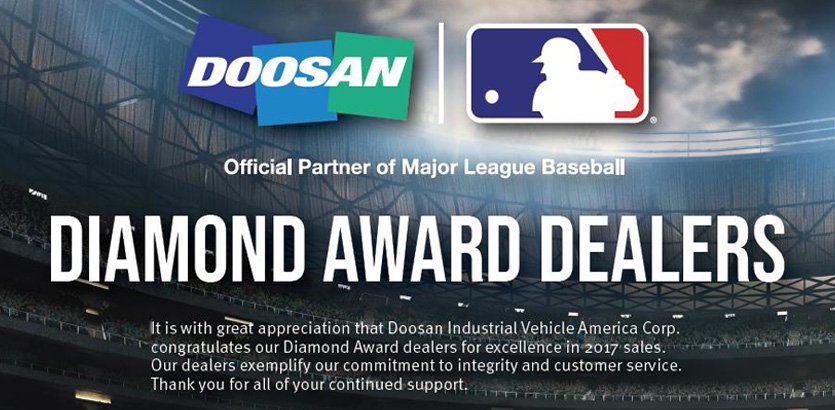 Congratulations to our team at Williams Machinery for being named a Diamond Award Dealer! Diamond Award Dealers are recognized for their commitment to integrity and customer service. Great work!
Williams Machinery offers new and used equipment sales, rental equipment, replacement parts and service and has served the warehousing and logistics sectors for over 100 years.
About Doosan Doosan Industrial Vehicle is a global manufacturer of quality forklifts and warehouse equipment with more than 50 years' experience in creating value-added forklifts. Doosan offers solutions to any material handling need you may have with a presence in more than 90 countries around the world. We provide 133 different product models ranging from 3,000lb. to 55,000lb. capacities.